Gabbana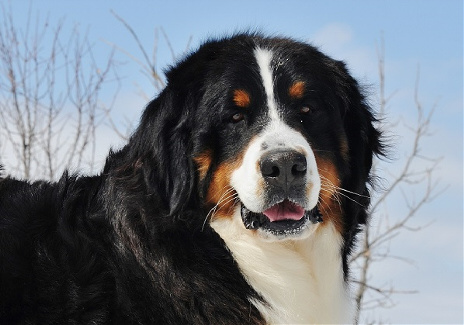 Gabbana is one of several gorgeous girls from my mom's fabulous breeding program. I personally know the dogs in Gabbana's lines going back three generations. We've researched lines on her father's side for five generations and her mother's side for eight.
Gabbana has an impressive pedigree and I think she knows it. She is my little princess! She loves to be pampered and courts attention from anyone. Few can resist her sweet, loving eyes.
If I lie down on the floor, Gabbana will put her paws across me as if she's hugging me. And if I'm sitting with her, she'll offer her paw for me to hold—for as long as I'm willing to hold it! It's so funny and cute. She prances along beside us on walks, but she does have an independent side and will go off to play with the other dogs. She enjoys being in the pond, sometimes swimming, but mostly just to cool off.
Despite my critical eye with dogs, I haven't been able to find one flaw in Gabbana. She reminds me very much of her wonderful great-grandmother, Whitney, who is nearly 10 and still living with my mom.
Gabbana's father is Dominique, whom we imported from a fabulous kennel in France. We waited about a year for this outstanding dog from these lines. He is registered with the FCI in France and the Canadian Kennel Club (CKC). His father is a French champion, and there are many other champions in his background.
Gabbana's mother is Sheena. My mother works very closely with the breeder that produced Sheena. In fact, Sheena's mother, Sierra, came from my mother's kennel. Sierra's owner has high praise for her, saying she is very well put together and has a flowing movement.

Stats
Weight 90lbs
Height 23″
Health Clearances
OFA – Hips and Elbows OFA – Cardiac CERF – EyesThyroid VetGen – DM VetGen – vWD