Sedona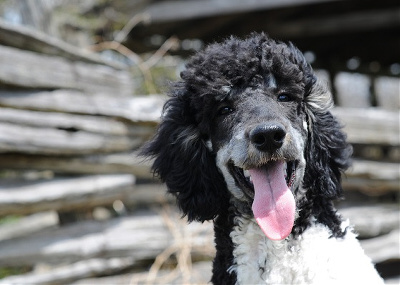 Sedona is one of my young Standard Poodle prospects—sister of Bosco. It looks like I got lucky with these two, and time will tell. They come from a reputable breeder, and I decided to take a chance that all would live up to their promise.

Sedona loves big hugs and cuddling with everyone that comes along. Sedona is curious and can't resist investigating new things. So far, she seems to have that perfect middle-of-the-road personality, where the dog is playful outside the house, but calm when she's inside. Her sweet expression would melt anyone's heart.

I will post more information on Sedona as she matures and passes her health and temperament tests.

Stats
Weight
Height "
Health Clearances
OFA – Hips and Elbows OFA – Cardiac OFA – Eyes VetGen – DM VetGen – vWD OFA – SA